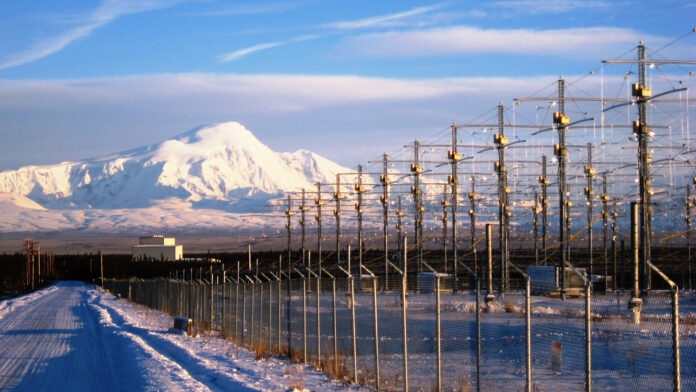 What is HAARP?
On the surface HAARP, or the High Frequency Active Auroral Research Program, seems to be just an innocent research endeavour of the University of Alaska; a magnetic array that has very similar counterparts in Europe, Russia and elsewhere on the globe. The dark military background to the technology behind the experiment and the allegations from the scientific and conpsiracy community however, tell a very different story. Claims have been made and serious science has been rustled up to try to convince us that the intentions of those in control of the HAARP arrays across the world, may not just be about weather research
Weather Manipulation
Some say that the weather can be manipulated by these magnetic arrays, and others even claim that by magnification of ultra low energy waves, the operators of this HAARP system can even trigger earthquakes. Fukishima in Japan and the recent earthquake in Turkey are but two of the incidents laid at the feet of the magnetic manipulators. By creating a plasma dish in the upper atmosphere, the HAARP arrays can be deflected anywhere on the globe. With enough concentration, the ultra low frequencies it emits would be enough to trigger a tectonic plate into shifting. In the wrong hands this is a powerful weapon and it is speculated that Japan has been the reciepient of such an attack.
Government Control
There is a deep pocket behind these programs and as we swathe through the mysterious origins and bottemless funding this program has recieved we discover how connected the companies that now own these research facilities are. Though organisations like The Raytheon Company, The Atlantic Richfield Company and the very inoquously named E-Systems, we can see a trail that leads back to US government control. With such an awesome power at their disposal how could we assume this traditionally warring nation would not at least threaten the use of this weather weapon.